Northside High School


Class Of 1980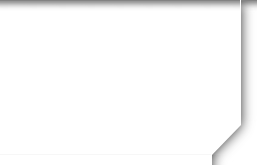 Message Forum
01/10/10 08:23 PM
#2


Phillip Bunda told me about the reunion. I have signed up on the profile etc.. I have had a great time reconnecting with fellow students. Where does the time
fly? This is going to be one GREAT reunion. Don't hesitate to ask for assistance for the reunion.

I am so sorry for those that have passed and may we cherish good memories of those.

Frank Cole was my patient. He faced his illness with dignity and courage. He passed away in 2009. He had a love for his family that was enduring. He, is who blessed me as a patient.

I look forward to seeing everyone again.

Till the reunion. Julie Edwards Sutton
04/19/10 09:56 AM
#4

Alright all you bums holding out. :) Get signed up and come to the reunion. If you live more than 600 miles away, then maybe you have a good excuse. I am passing up a family trip to stay for this....don't tell my wife that's why I'm staying. It's been 10 years since our last reunion and we've all grown, seen and learned many things about life in the past 30. Drag your butt into town and be prepared to have a great time. (grin)

Weidman out!
04/30/10 03:04 PM
#5

I have been on facebook asking all other classmates to come. So, far, I haven't gotten a response. Tracy Talley was planning to come, however, she's got a previous engagement. I've asked about 4 others. I'll stay on it...I look forward to seeing everyone.
05/06/10 02:17 AM
#6

Well, I will be there! don't know how much that counts but I am looking forward to it! This will actually be the FIRST class reunion I have ever attended. So I am looking forward to hanging out with every one see you there!
06/08/10 12:35 PM
#7

Class of 80,

I keep going back and forth if I coming! My reason is not one of the Top 10 Excuses (lol)

My excuse is that I am still mourning over the loss of my sister La Shawn the last time I was home was for her funeral the memories are fresh in my thoughts! The second reason is that my brother in law( Melody's husband) is retiring from the United States Air Force after 26 Years! Not anyone from my side of the family will be there because we all took off a lot in May when La Shawn became very ill.

If I can take off work Friday I am coming!! I have made my final decision I will be at the Reunion if I can take off. If I get the ok I will order tickets today!!

Hope to See Everyone,

Tracy Talley
06/09/10 10:33 AM
#8

Tracy

I hope you can make it but if you don't we certainly understand.

I also wanted to thank those whose idea and hard work went into this website. I am really enjoying the music. I keep it on at my desk at work. It really takes me back.
06/12/10 10:50 AM
#9

Pat Hempel

I was ready to come but I am on the deaster team at work and are team has been called on on some generator repairs and have to go out and help so have to go out of town

I will be missing my son 22 year birthday also

i was hoping to see some long time school mates

hope you all have fun

drop a note if you like
06/21/10 09:07 AM
#10

Many thanks to the reunion committee for organizing a terrific weekend. I only wish I had been able to attend! KuDOs!!
03/23/12 10:04 AM
#11

i want to publicly thank all those techies who keep this site up and running. are you reading this john smith? because i don't twitter, i am counting on you all to give me a heads up when the martians invade, the dead walk, or michael myers is on the loose again.
03/31/12 12:06 PM
#12

audrey franklin just reminded me we are all 50 this year. oh, sweet audrey - the memory is the first thing to go. we are all 40 this year... aren't we? anyone?...
04/13/12 03:43 PM
#13

Congratulations to Kim Choate & Brad Kidder - they are getting married! Who'd a thunk it? A flirtatious flip of the hair in English class, a coquettish crossing of the ankles at lunch, and, 25 years later, Kim FINALLY notices Brad! Way to go, big guy!
04/24/12 09:41 AM
#14

Congratulations, Kim and Bradley. Candace and I wish you the best. Would love to attend but we are deep in graduation prep and college enrollment for Zachary.

My best

Mark